Ricardo Carvalho
Ricardo Carvalho
Ricardo Carvalho
Ricardo Carvalho
Ricardo Carvalho
Ricardo Carvalho
Ricardo Carvalho
Ricardo Carvalho
Ricardo Carvalho
Ricardo Carvalho
Ricardo Carvalho
Ricardo Carvalho
Ricardo Carvalho
Ricardo Carvalho
Ricardo Carvalho
Ricardo Carvalho
Ricardo Carvalho
Ricardo Carvalho
Ricardo Carvalho
Ricardo Carvalho
Ricardo Carvalho
Ricardo Carvalho
Ricardo Carvalho
Ricardo Carvalho
Ricardo Carvalho
Ricardo Carvalho
Ricardo Carvalho
Ricardo Carvalho
Ricardo Carvalho
Ricardo Carvalho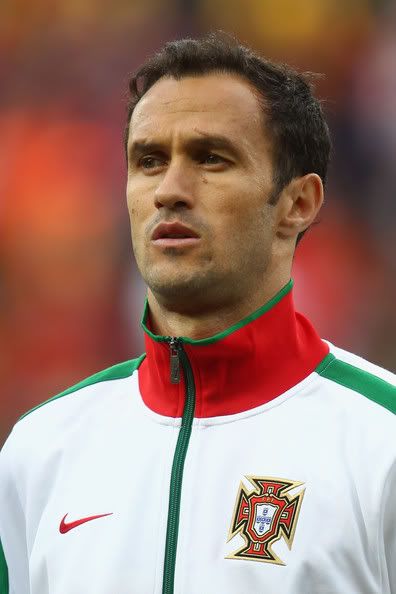 Ricardo Carvalho
Ricardo Carvalho
Ricardo Carvalho
Ricardo Carvalho
Ricardo Carvalho
Ricardo Carvalho
A dependable defender who is now edging towards veteran status, Carvalho is a powerful player who has a penchant for breaking forward from the back.
He made his name in his homeland with FC Porto, excelling under Jose Mourinho as the club won the Champions League in 2003-04. The Amarante-born central defender was subsequently named as UEFA Club Best Defender of the Year and was selected in the UEFA Team of the Year.
With Mourinho headed for Chelsea, Carvalho followed his manager to Stamford Bridge in the summer of 2004 in a £19.85 million deal. Carlvalho was a crucial figure as Chelsea won back-to-back Premier League crowns.
Although he has suffered with injury problems in recent years, Carvalho remains a crucial figure for his country. His debut for the Portugal side came in October 2003 in a 5-3 friendly win over Albania and he soon cemented his place in the squad, travelling to the 2004 and 2008 European Championships as well as the World Cup in 2006 annd 2010.
The suggestion is that Carvalho has lost some of the edge that made him one of Europe's finest defenders over the last decade, but this powerful centre-back will be determined to prove the sands of time have not caught up with him just yet.
Strengths: Powerful in the air, physical and combative. Also excellent on the ball.
Weaknesses: Age may be creeping up on the defender and he could be susceptible to pace.
Career high: Being named UEFA Club Best Defender of the Year in 2004 after FC Porto won the Champions League.
Career low: Losing the Champions League final to Manchester United on penalties in 2008.
Style: A player who has become linked with the "dark arts" of the game, Carvalho is supreme at off-the-ball fouls and shirt tugs to put off opposition attackers. It may not be pretty, but it is effective.
Quotes: "Ricky is superb. He has every quality that is needed." Spain and Liverpool striker Fernando Torres, July 2008.
Trivia: Avidly listens to the iPod of Hilario, Chelsea's reserve goalkeeper.
You have read this articleC / R with the title Ricardo Carvalho. You can bookmark this page URL http://footballplayernames.blogspot.com/2011/10/ricardo-carvalho.html. Thanks!